Winnerwell Fastfold Smoker - Large
$244.99 $339.00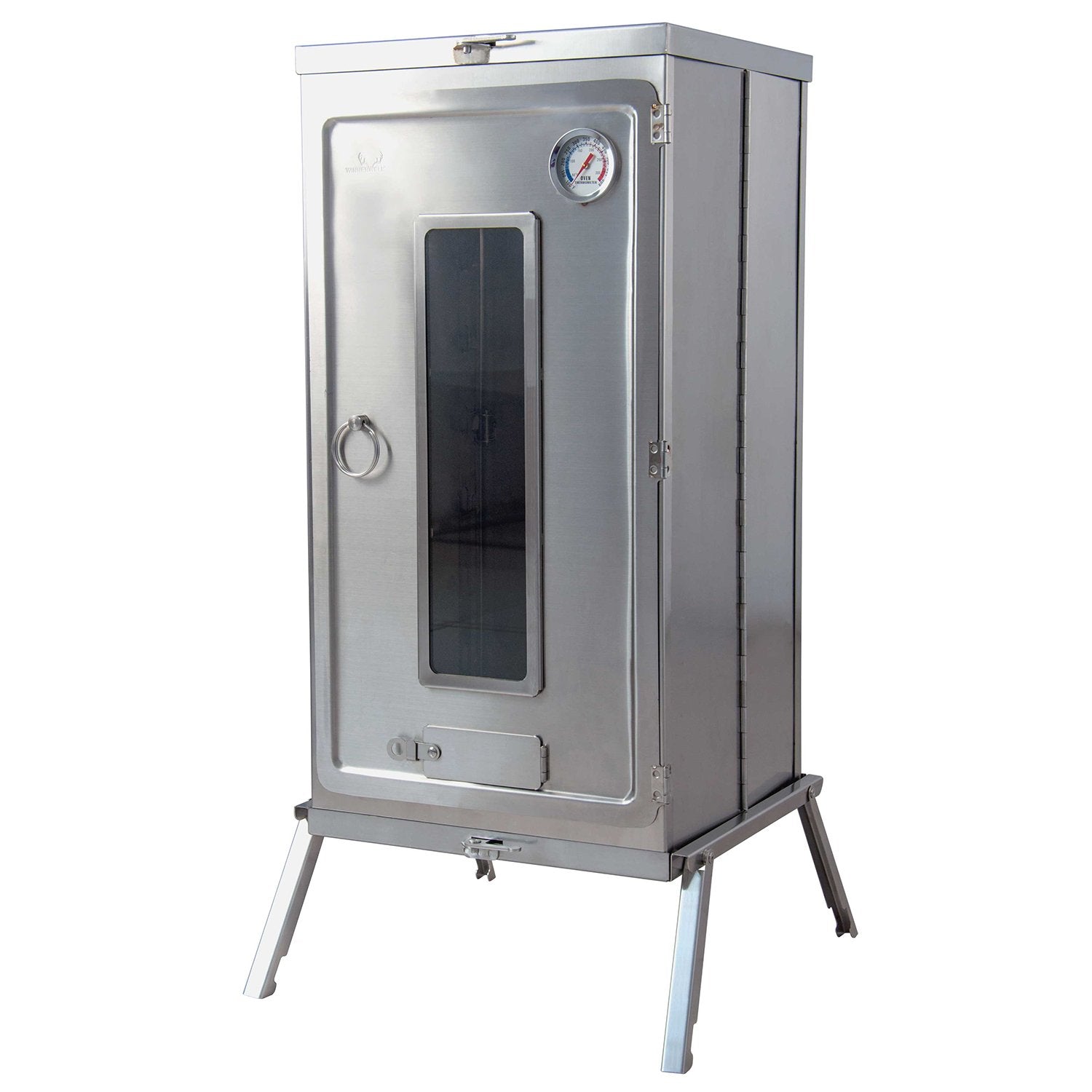 The Winnerwell Fastfold Smoker is a portable, space-saving solution for your smoking needs. Whether you're cooking at home or at camp, the Fastfold Smoker creates a versatile solution for top-shelf eats, and it takes up minimal space in your truck bed or on your patio. The Fastfold Smoker gives you enough smoking space for pork shoulders, multiple whole chickens, large fish, and any meat or veg item that you have a hankering for. The modular net racks give you different configuration types for different cooks, and the fold-able, storable design makes for some serious wife-approval factor. Set your smoking habit free and take the Fastfold Smoker wherever adventure leads--just because you're away from home doesn't mean you can't eat well. 
Compatible with Woodlander or Nomad Series Large Stoves.
Features:
Folds completely flat for compact storage and easy carrying. 

Integrated thermometer keeps tabs on internal temperature. 

Smoking chamber provides plenty of space for smoking your food.

Glass view window creates a view of the food inside. 

Net racks can be removed and re-arranged for smoking whole birds or large cuts of meat. 

304 Stainless steel material allows for easy clean-up and maintenance after use.
Specs:
Material: 304 Stainless steel
Storage Dimension: 25.6(L) x 12.4(W) x 3.9(H) in / 650(L) x 315(W) x 100(H) mm
Assembly Dimension: 14.4(L) x 13.4(W) x 28.7(H) in / 365(L) x 340(W) x 730(H) mm
Net Weight: 20.94lbs / 9.5kg
Buy the Best stay with the Best
Smoker
Just took outdoor cooking to a totally different level
Buy the Best stay with the Best
Smoker
Just took outdoor cooking to a totally different level