Large Pipe Water Tank / Sauna Water Dropper - 3.5"
$53.97 $89.95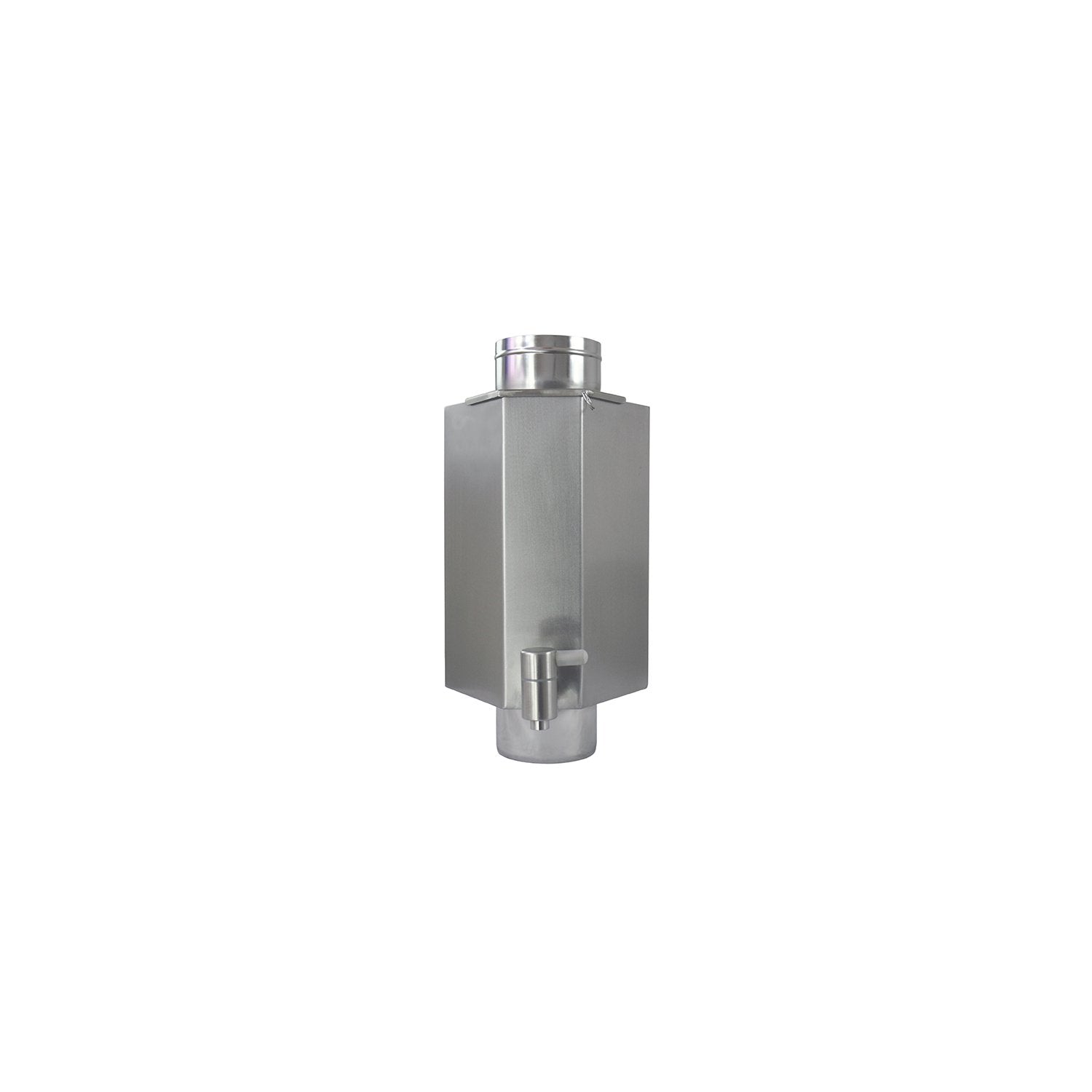 The Large Pipe Water Tank and Sauna Water Dropper is the hot tent accessory you always wanted. Compatible with any Large Winnerwell Stove with 3.5in pipe, the Sauna Water Dropper is used in conjunction with the Winnerwell Sauna Stone Basket, creating a sauna experience wherever you pitch your tent. Whether you're indulging in some deluxe backcountry relaxation, or you use the sauna in your backyard, the Sauna Water Dropper turns your hot tent into a luxurious, portable sauna. The Sauna Water Dropper pulls double duty for general camp water heating and a sauna accessory--making your rig the most popular tent in camp. Pair the Water Dropper with the Sauna Stone Basket and bask in relaxing steam as you occasionally open the spigot over hot rocks. Don't blame us for the amount of people who visit your tent wanting to get their schvitz on, too. Steam on with the Sauna Water Dropper.
Attention/Warning
Do not heat up an empty Water Dropper. Water Dropper must be full when heated up.

Inspect for spigot leaks before each use.

Gloves are recommended for safety when using the Water Dropper

Spigot gets very hot. Please be aware of scalding.
Capacity: 4.5L
Material: Stainless steel 304
Dimensions: 8.7 x 6.9 x 14in (222 x 175 x 355mm)
Pipe diameter: 3.5in (89mm)
Net Weight: 4.7lbs
Compatibility